PT-1000-sensorsRequirements must be carefully considered.
ETF is a range of temperature sensors designed for use in heating, ventilation and cooling systems. No one temperature sensor satisfactorially meets all needs. The requirements to be met must therefore be carefully considered. Please see our product sheet for a full description of the different sensors and their applications. All major parameters have been taken into consideration in the design of our ETF sensors, including: measured temperature, mechanical load, corrosion, erosion and required response time.
PT Sensor type: PT-1000
Sensor for temperature range -50 - +800°C.
Wide application range, commonly for higher temperatures. General industrial use.
Precision in different grades and classes.
RTemp at 0°C = 1000 Ohm.
Sensorleads can be extended short length, when cable resistance is taken into account.
Product Sheets
Product Sheet, PT-1000-sensor, English


File type/size:

PDF ( 256,24 kB )
Brochures
Product Catalogue, HVAC Controls and Drives, 2023, English


File type/size:

PDF ( 2,47 MB )
Are OJ sensors configured with 2- 3- or 4-wires?
Standard configuration for OJ sensors is a 2-wire system
How to connect a 2-wire sensor with a 3-wire system?
See drawing:
Sensor / thermostat chart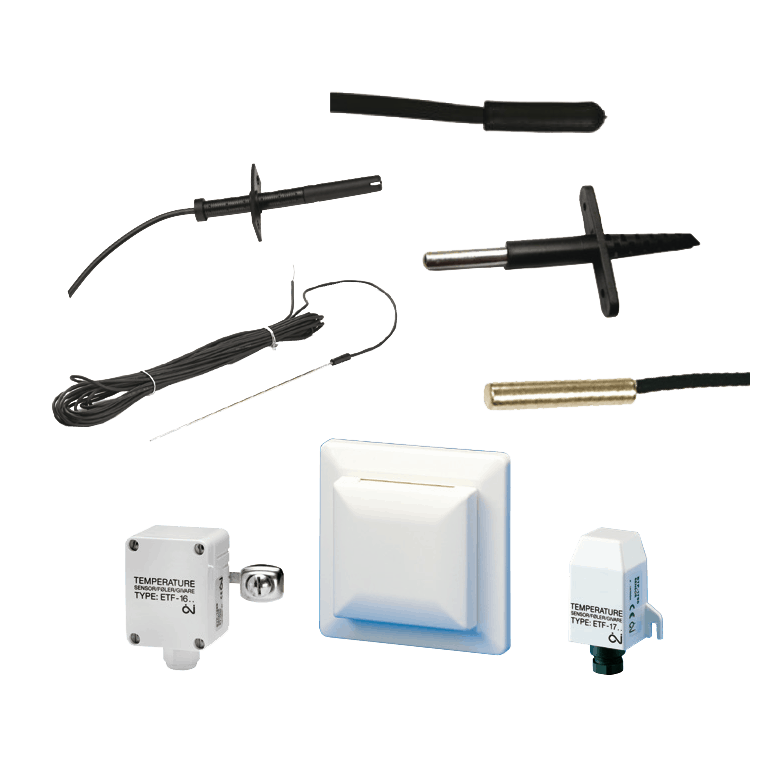 PT-1000-sensorsCustomised
for you
We deliver high-quality product platforms as the perfect foundation for your customisation and differentiation. Having unique, customised solutions enables you to set yourself apart in the market on the exact parameters that are important to you and your customers.