The new UWG5® WiFi LED touch thermostat from OJ Electronics® is a smart choice for any of your customers – home or business. It is the perfect solution for those who want to upgrade their comfort level without breaking the bank. With its sleek design and easy installation wizard, the UWG5 will become a favorite among contractors and end-users.
The UWG5® is designed for electric underfloor heating and is simple and fast to install. This new release features a wizard that quickly walks contractors through the setup without the need to connect a mobile phone to complete the process. This installation wizard shows easy-to-follow instructions on the thermostat, so they will not require extra support from you or spending time reading manuals.
Time is money
We understand that contractors don't have time to waste and don't want to be involved in support calls – which is why we focus on simplifying their life with an intuitive app that offers simple configuration steps to end-users. In general, the UWG5® requires much less assistance: the wizard and the app provide more autonomy to the end-users, therefore, less need for support from the installer side. If needed, end-users can always share information via email or our support WEB.
Connectivity
&

security

In addition, the thermostat offers Bluetooth® connection, so the contractors don't need to connect to the end-users' private WiFi network to finish the setup or operate the thermostat. Speaking of which, security and privacy were aspects we prioritized while creating the UWG5® thermostat. We thought of everything from handling data safety to keeping all system parts updated. We invested in high-end data safety features, such as implementing a state of art security protocol (TLS 1.3 – Transport Layer Security) that uses encryption to protect data from being intercepted by third-party attackers.

The UWG5® also offers versatile control through its exclusive app or voice assistant. It works with Hey Google and is compatible with  Amazon Alexa. And, of course, the app allows users to remotely adjust and monitor their thermostats anytime, anywhere.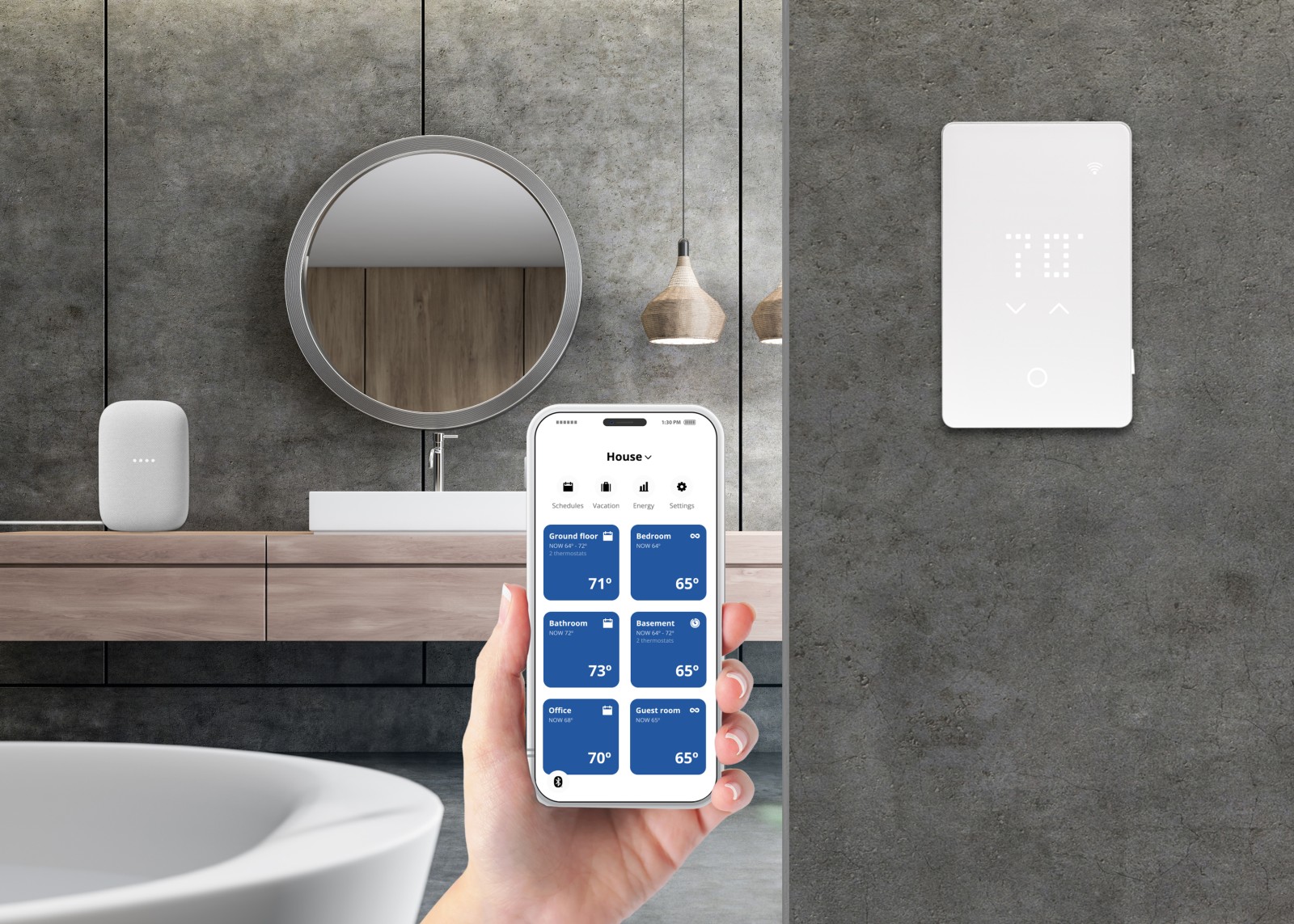 Google Home, Google Nest Audio and Google Nest Mini are trademarks of Google LLC. Nest Audio and Nest Mini require a Wi-Fi network,a nearby electrical outlet, a Google Account, and a compatible mobile device. Google Assistant-enabled device required.
A complete package
What makes this thermostat so special is that it's not just simple, fast, secure, and high-tech, but it's also charming. Its elegant white design and the uninterrupted plain surface are discreet and made to fit perfectly in every environment. We got all the detail when creating the UWG5®!
The UWG5® thermostat carries OJ Electronics' reliability, which comes from over 35 years of experience selling thermostats. We understand market needs and translate them into a vast portfolio tailored to specific requirements. Over the last many years, we have been designing and selling millions of the most well-engineered thermostats. Currently, our WiFi thermostats constitutes a significant part of our sales in North America, and this is expected to grow in the near future.
And last, keeping our mission and commitment of being sustainable, always, and in all ways possible, the UWG5® has been developed and will be produced under environmental certification ISO 14001.
The UWG5® benefits in brief
WiFi / Cloud access
Bluetooth® support for local connection
TLS 1.3 security protocol
Remote control
Voice control (Google Assistant-enabled devices

&

Amazon Alexa)
Exclusive app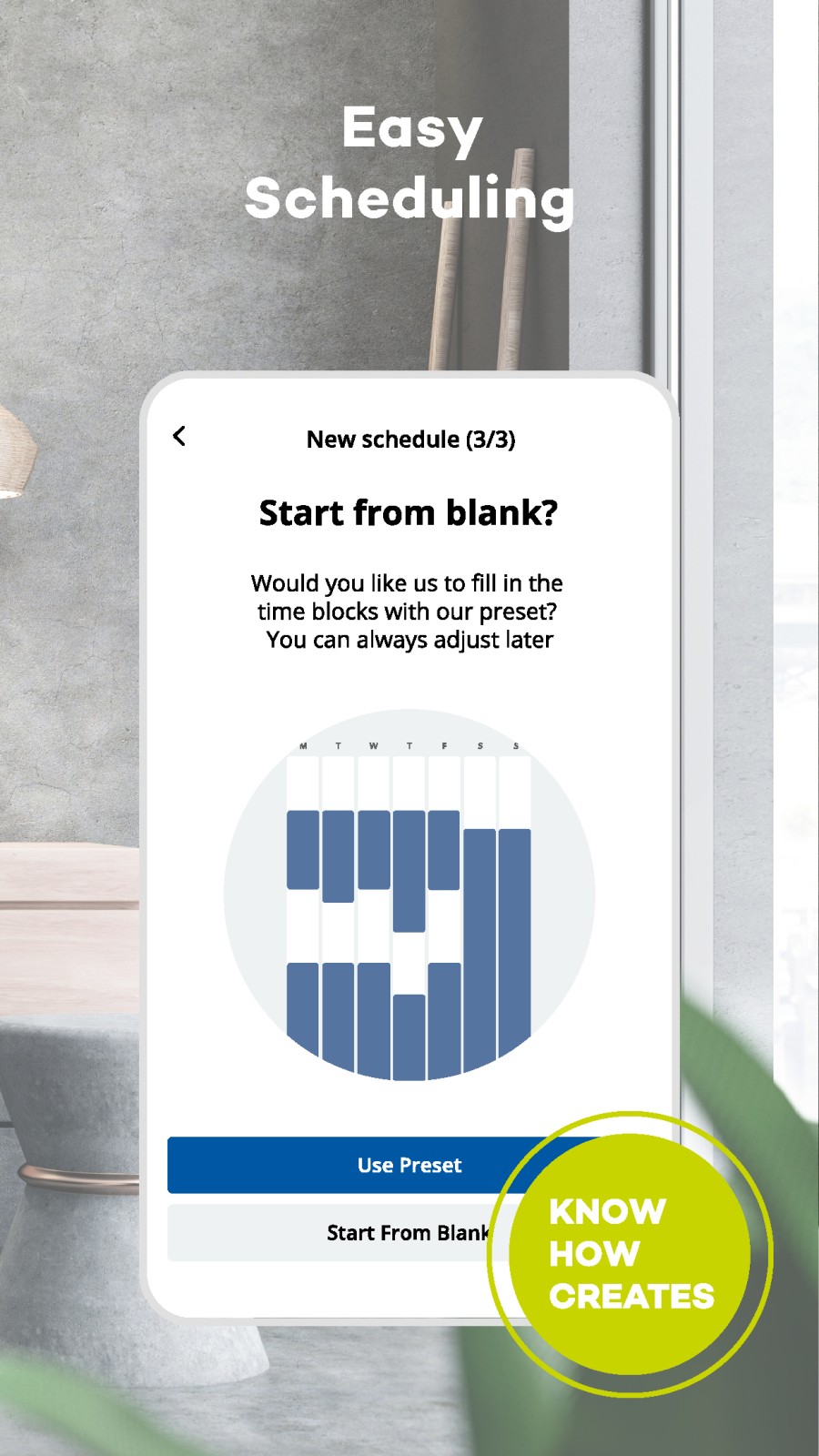 Have you also fallen in love with the UWG5® and want to know more about it?
Take a look at the Product Details or give us a call.