MWD5-UA WiFi
WiFi Thermostat
App connected
Display
ECOdesign
Programmable
Smart home
Touch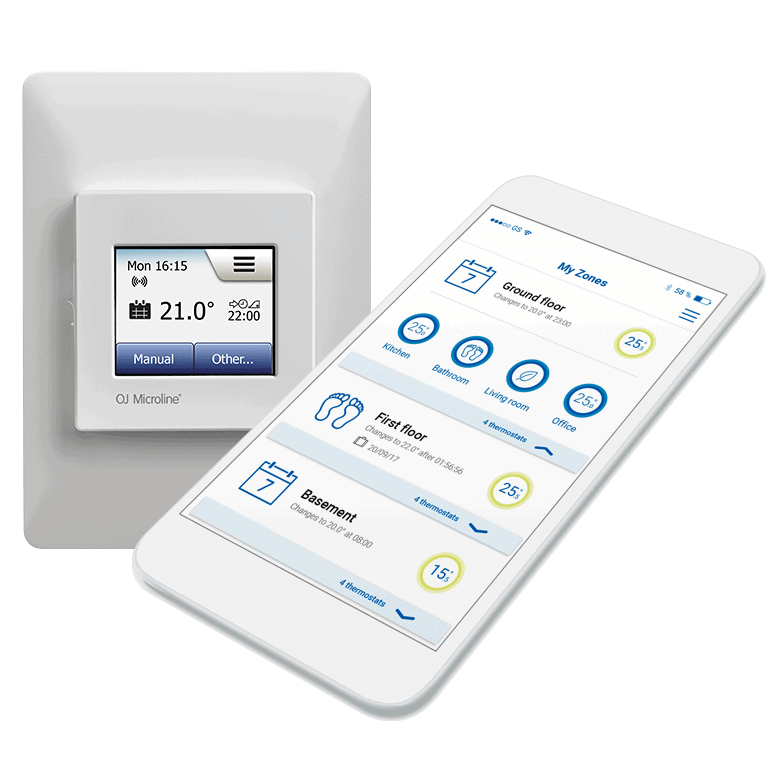 MWD5-UA WifiFull control. Any time, anywhere.
Intelligent and reliable heating solutions designed to meet every demand
The OJ Microline® WiFi thermostat, OWD5 allows user to control electric underfloor heating systems on any scale via an app, giving them easy access to full control.
The OJ Microline® app makes it easy for users to organise their thermostats to wexactly match their temperature control needs. What is more, detailed information on energy consumption etc. allows users to control the heating to maximise their energy savings.
The robust system design means that users will retain full control of the heating even if their Internet access in interrupted.
Users can always access all programming options and functions via the built-in display you already know from the OJ Microline® Touch Thermostat OCD5 2″ colour touchscreen.
Remote access and control via user-friendly app
Simple set-up witn installation wizard
For individual control or heating zone control
No gateways required
Product Sheets
Product Sheet, MWD5-UA, English


File type/size:

PDF ( 349,07 kB )
Brochures
Product Catalogue 2023, Australasia / Africa, English


File type/size:

PDF ( 4,00 MB )
User Manuals
User Manual, OCD5 / MCD5 / OWD5 / MWD5, English


File type/size:

PDF ( 11,09 MB )
Instructions
Instructions, MWD5 / MCD5-UA, English


File type/size:

PDF ( 370,73 kB )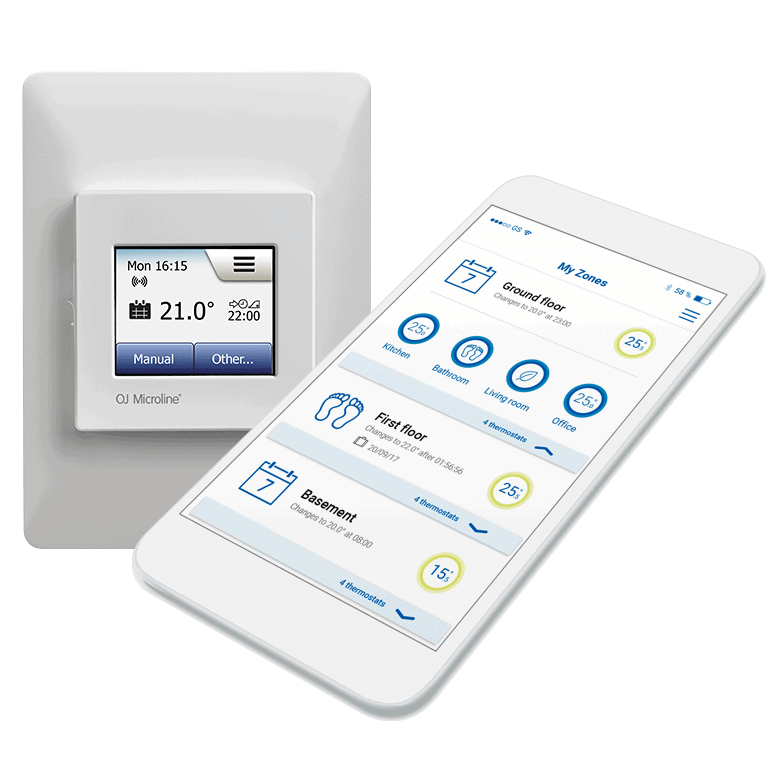 MWD5-UA WiFiCustomised
for you
We deliver high-quality product platforms as the perfect foundation for your customisation and differentiation. Having unique, customised solutions enables you to set yourself apart in the market on the exact parameters that are important to you and your customers.