SustainabilityImproving climate management
– at home and worldwide.
Working with OJ Electronics means having a partner who addresses climate management in many ways. Our solutions optimise indoor climates for users worldwide. We aim to provide an excellent working atmosphere for our employees, our partners, and customers. And we create solutions that reduce energy consumption, helping to create more climate-conscious buildings across the globe.
Sustainability in every aspect
Our dedication to sustainability is reflected in our ambition to develop intelligent solutions which ensure maximum comfort with the lowest possible energy consumption – to the benefit of everyone involved. We also emphasise sustainability when we select partners and suppliers, in our production and our development work.
Vision
Green vision
OJ Electronics will continue to develop intelligent solutions which provide maximum comfort with minimum energy consumption.
Green strategy
For OJ Electronics, sustainability is a business approach that aims to achieve the best possible outcome not just for ourselves, but for our stakeholders and the environment too.
Impact
In all our business decisions and processes, we at OJ Electronics seek to strike a responsible balance between economic, human, and environmental considerations.
UN Sustainable Development Goals
Our mission is to improve the climate. Always.
Not only in our local area in Sønderborg, but also wherever we do business internationally. It's about safeguarding the future, not just for OJ, but the planet we all live on.
Inspired in part by the worldwide growing focus on sustainability, we have incorporated in particular three of the SDGs, into our OJ corporate strategy: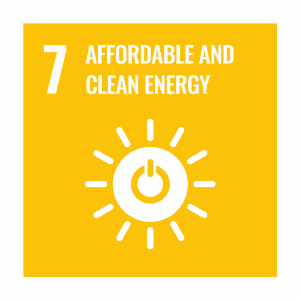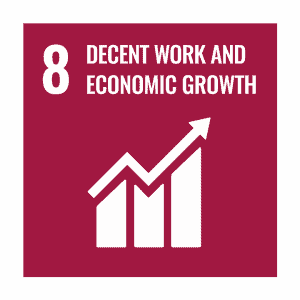 Sustainability in practice Ongoing sustainability
activities
OJ Electronics is involved in a number of sustainability-focused projects locally and regionally.
Project Zero
OJ Electronics is proud to be located in an area with unique potential thanks to the large number of knowledge-based and engineering-based companies who wish to lead the way in climate protection. The Sønderborg area of Denmark has initiated its very own climate project: Project Zero.
Project Zero is a vision of making the entire Sønderborg area CO2 neutral by 2029. Thanks to Project Zero, local companies are working together to make Sønderborg a power centre for cleantech. OJ Electronics is proud to help to reach this goal.
As a Zero Company, OJ Electronics initially committed itself to reduce internal CO2 emission. We reached our goals by focusing on CO2 conscious behaviour, for example:
We measure our energy consumption in order to save CO2
We use our resources prudently, saving electricity, water, and heat
We consider energy savings when purchasing new equipment
We involve our employees in this mission
Read more about Project Zero at:
www.projectzero.dk
Energy and CO2
Facing the challenges of energy and CO2
With OJ Electronics, you get a partner who is very much aware of the challenges posed by energy consumption and CO2 emissions. We take specific steps to meet these challenges every day – assisted by internal guidelines and official energy accounts that keep everyone on the same page. Action is required, and these tools help our staff make a difference every day.
Green behaviour guidelines
To help us maintain our focus on sustainability practices and responsible behaviour, we have developed 'green behaviour' guidelines to make sure we act on our ambition of being a cleantech company.
We continuously strive to reduce CO2 emissions by developing the most energy-efficient products.
We measure and adjust our energy consumption in order to reduce CO2 emissions
We use our resources prudently, saving on electricity, water, and heat
We recycle and sort waste where possible
All this is your guarantee of working with a company that takes real steps to counteract pollution and CO2 emissions every day.