MCD4
Clock Thermostat
An "all-in-one" clock thermostat for electric underfloor heating control where optimum comfort temperature and minimum energy consumption are required.
Product regions: Europe, Asia & South America
Display
ECOdesign
Programmable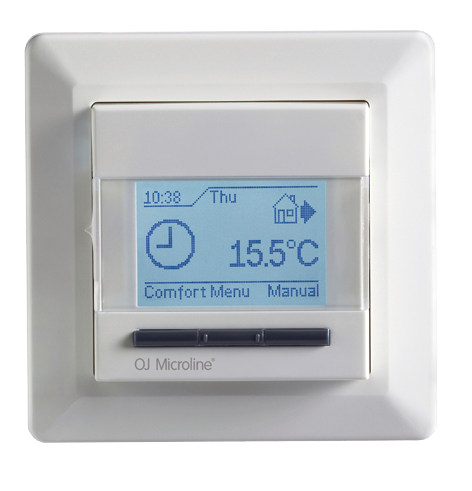 MCD44 Event Clock Thermostat
The thinnest clock thermostat on the market, only 20mm, making it easy for the installer.
Easy animated menu navigation and programming in 8 different languages. The programming is now child's play, ensuring the fastest and easiest set-up.
Set and forget! Adaptive control ensuring comfort temperature at the required time.
Compatible with existing floor sensors, making it the best thermostat for renovation purposes.
Product Sheets
Product Sheet, MCD4, English


File type/size:

PDF ( 342.31 KB )
Brochures
Product Catalogue 2023 Europe-Asia-South-America, English


File type/size:

PDF ( 2.59 MB )
User Manuals
User Manual, MCD4, English


File type/size:

PDF ( 15.08 MB )
Instructions
Instructions, MCD4, English


File type/size:

PDF ( 220.54 KB )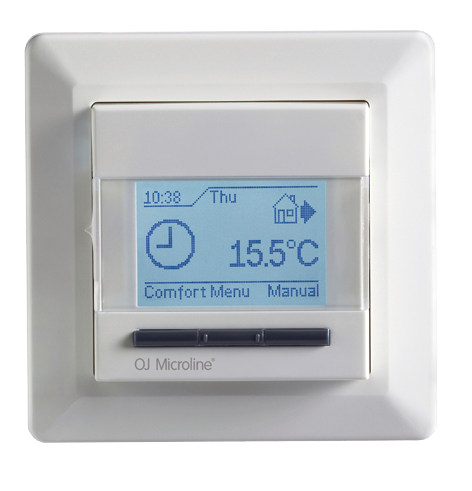 MCD4Customised
for you
We deliver high-quality product platforms as the perfect foundation for your customisation and differentiation. Having unique, customised solutions enables you to set yourself apart in the market on the exact parameters that are important to you and your customers.